AMARNATH YATRA ROUTE ( JAI BABA BARFANI) Om Namah Shivaya


The Amarnath Yatra attracts lakhs of pilgrims every year who visit the amarnath during Shravani Mela in July-August (Shravan month in Hindu calendar) – the simplest time within the entire year when the amarnath cave is out there. If you want to know how to reach amarnath cave, this can be help you.
The cave is placed at an altitude of 3,888m, approximately 141 km from srinagar, the capital of jammu and kashmir and reached via pahalgam metropolis. The annual 'amarnath yatra' is marked with the aid of 'Pratham Pujan' that is said to invoke the advantages of baba amarnath.
How to Reach Amarnath Cave
There is 2 routes for amarnath yatra. I will share about the Pahalgam route of Amarnath Yatra and how to reach Amarnath Base Camp Pahalgam.
Pahalgam Route
Baltal Route
Here we discussed about Pahalgam Route. I will tell you Pahalgam route is the long and beautiful route of the Amarnath Pilgrimage that has been followed by the pilgrims. It is available at Tourist Reception Centre Jammu & Kashmir Govt early in the morning.
Baltal Route to Reach Amarnath Cave
Route of Journey :
Jammu — Anantnag — Pahalgam — Chandanwari — Pissu Top — Sheshnag –Panchtarni — Amarnath Cave.
HOLY AMARNATH CAVE
Heavenly beauty of this route surrounded by lake and high mountains.Nice accommodation options and arrangements for stay and food are also made by the NGOs.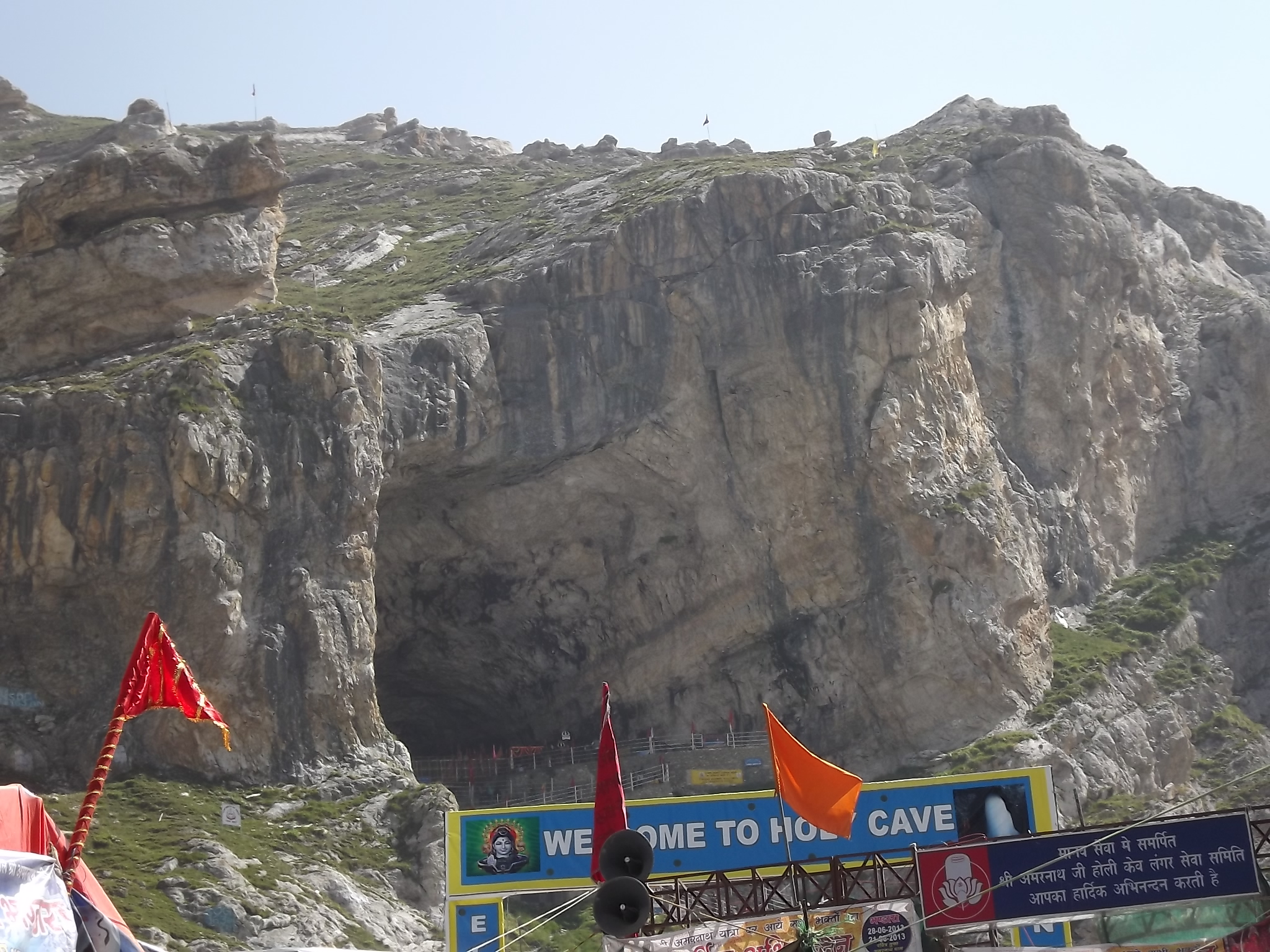 The distance from Srinagar to Pahalgam  is 88 kms. You can cover the distance by car, bus or hire a taxi.  The distance from Pahalgam to Chandanwari is 16km. The route can covered by road transport & Mini-buses. You can stay in Pilgrims camps.
The distance from chandanwari to Pissu Top is 16.4 kms (34 minutes)
It is the place where, in the war between Devas and Asuras, with the power of Shiva, Devas decimated the Asuras.
The distance from pissu top to Sheshnag is 6.1 kms. It is believed that Sheshnag stays in this Lake and dug by Sheshnag himself. It is one of the most beautiful & ancient places of pilgrimage , as it lies on the track of Amarnath cave.
Panchtarni  is a very beautiful place but due to high altitude, some pilgrims may experience difficulties due to low oxygen. I hope, your question is over now that how to reach amarnath cave. You will feel awesome at Amarnath cave.
THE AMARNATH CAVE, my favourite place, so long I wait for this wonderful place . The feelings at holy cave is inexpressible in words, it can only feel by soul. The Holy shrine of Amarnath is only 6 km from Panchtarni. Pilgrims start for the shrine early morning. You can take bath at Amravati near the holy cave before going for Darshan. These are only words by me but when you ll go there, you ll feel the actual presence of most powerful energy in this world.