Web series based on real-life criminal/gangsters are nothing new, but Rangbaaz feels a bit special. The web series will resonate with the audiences throughout the country. It portrays the law & order and political environment of North India in a very brazen yet entertaining manner within the confines of web series made in India. Once you start watching the first webisode, you will just get hooked to it till the very end. That's exactly what happened to me. I just binge-watched the whole series in a single night!
Amazing Characters of ZEE5's Rangbaaz Web Series
Rangbaaz has all the ingredients that are necessary for creating an engrossing piece of cinematic work. Here, in this article, I will try to take a look at the major characters of the series.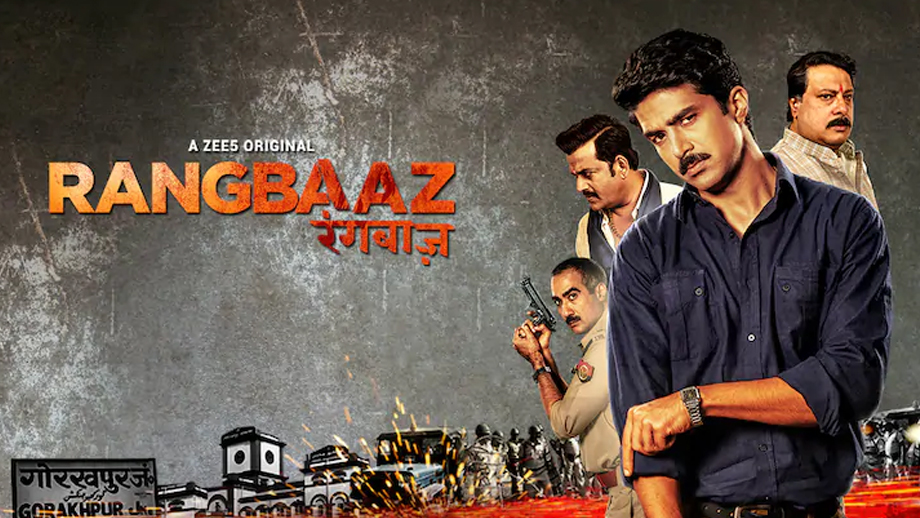 Shiv Prakash Shukla:
Played by the newbie of B-town, Saqib Saleem, Shiv Prakash Shukla has the flamboyance and makes the most of it. We see a 360-degree transformation of Shiv from a normal middle-class college goer to a gruff, gluttonous gangster (Gunda) with a big heart and lots of attitudes. He gets too ambitious, and his reckless ways eventually lead to his fall. Shiv Prakash makes us fear him in his gangster avatar while at the same time we adore him for being such a loving brother and a caring son. I must admit that Saqib has made a really impressive debut in ZEE5 original, Rangbaaz web series. Saqib has cleanly and efficiently delivered a performance worth watching.
Babita:
Played by Aahana Kumra, Babita is one of the love interests of Shiv Prakash Shukla in Rangbaaz web series. Babita is way ahead of her time; I really mean it. She is rebellious by nature and wants to live a life free of restrictions and conventions. Aahana has performed this role with perfection, and her facial expressions and body language are impeccable. The Lipstick Under My Burkha star has left her mark in this intriguing action, crime series with her captivating performance.
SP Siddharth Pandey:
Played by the critically acclaimed actor-Ranvir Shorey, the character of Siddharth Pandey is portrayed as a person who has a very rigid sense of morality and duty towards his country. He is an honest, high ranking police officer (something quite uncommon) in Uttar Pradesh police. Being an honest officer, Siddharth has only one aim in life-to catch Uttar Pradesh's most notorious and feared criminal-Shiv Prakash Shukla. Ranvir gives us insights into the human side of a police officer in a never seen before manner compared to the characters of police officers in most contemporary web series'.
Ramshankar Tiwari:
Played by the seasoned director-turned-actor, Tigmanshu Dhulia. Ramshankar Tiwari is the perfect manifestation of North India's "Bahubali leaders". Ramshankar's character is more internal, harder to embrace but as the series progresses, we learn a few more of his secrets and his pains. I must say that Tigmanshu's command over the accent and body language is a treat to watch. We can easily notice the two extremes of his personality-loving for his people and brutally cruel for his adversaries.
Chandrabhan Singh:
Played by the most seasoned Bhojpuri star of our time, Ravi Kishan. The character of Chandrabhan Singh is an archetype of the political leaders ruling in the state of Bihar. With the oversized performance, Chandrabhan nails unexpectedly many moments, notably when he is managing all his affairs from the jail in Patna. Ravi Kishan, without a doubt, has spoken the perfect accent among all the actors of the series. His character is twisted and complicated, and with each layer being peeled back, we get to know a little more information about him.
Conclusion:
Personally, I think these characters are the ones that have impressed not just me but a whole lot of people. Of all the things that the show got right, characterisation is probably the one that Rangbaaz nailed it. If you want to watch some good web series, then you must not miss out on Rangbaaz.