"According to a Survey, Child Psychologists, Students and Parents accepted that online classes has made an impact on children's psychology."




The Children spend long hours on the computers, smart phones for attending the online classes as schools remains shut due to covid-19 pandemic. Online classes leading to headache, eye problems, anxiety, and stress in Children. Parents say, our responsibilities has doubled due to online classes of children.
Must Know How Online Classes Affected Children during Covid-19
Schools across the world have switched to online learning due to covid-19. Temporary solutions being devised for remote education range from online classroom tools like Google Classroom, to Zoom and podcasts by teachers. Nowadays, children have become addictive of mobile phone and laptop due to remote learning. The transition from classroom-based to online learning is affecting the health of children. At the moment, Children are facing health issues such as Back pain, Headache, Eye problem, Stress  and Cervical etc.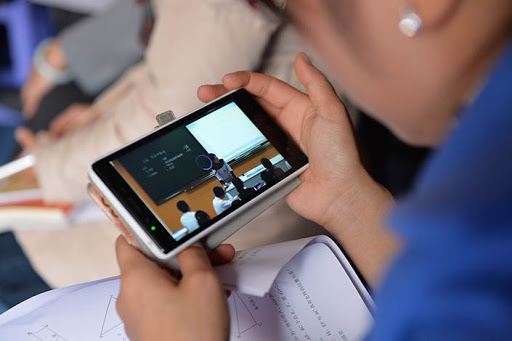 "According to a Survey, Child Psychologists, Students and Parents accepted that online learning has made an impact on children's psychology and how online classes affected children."
Due to work pressure of online classes, parents noticing the behavioral changes in kids/children such as opposition, arguments, refusals, and shouting on parents etc. During this time, parental mentally support and guidance is very crucial.
Parenting Tips For School-Age Children Behaviour
While parents are adjusting to this new scenario, during this phase it's very important to help kids/children stay focused on learning and avoid overuse of games, social media, and videos etc."This is a stressful, unpredictable time for everyone, including families, parents and children.  You can help your children by providing them with a structure and routine, and being a positive force in their education," Says Dr. Pamela Hurst-Della Pietra, President of Children and Screens: Institute of Digital Media and Child Development.
Conclusion:
With that in mind, I would suggest that ensure that your Kids take a lot of breaks to move actual work and time away from screens. Set cautions like those they would experience at school and urge them to get up, get some outside air, Go for a walk or bicycle ride, or have a snacks so that they are not sitting for the whole day. All of these things are mandatory to stay fit and fine. Excess of screening time affected our body as well as mind.