Bye Bye 2020!
Hola Friends!
I hope you are doing great.
I was waiting to go Year 2020. I think You were waiting too.  This year was very bad for some people and some people felt lucky of this year. Seriously, 2020 has been a very challenging year for the whole universe, but we can't stop living and hoping for the next year 2021. Here I gonna discuss about new year resolution ideas.
In fact, we learnt a lot from 2020. Now we have to find the best opportunity to make the healthier and happiest life forever.
15 New Year Resolution Ideas and Goals for 2021
So, let's take New Year Resolution ideas for 2021. What it can be? We take New Year resolution every year to improve our lifestyle.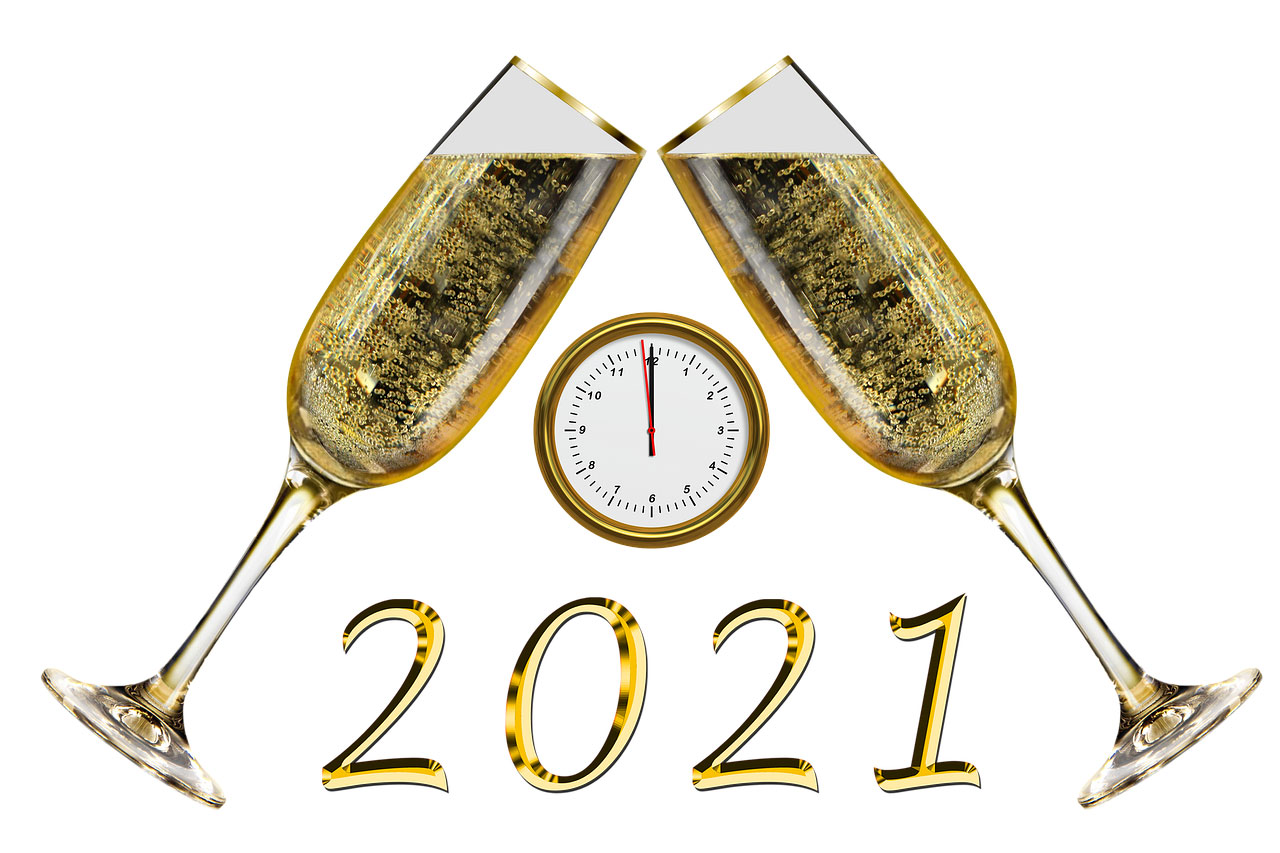 Lets we categorize our Happy New Year Resolution ideas and Goals such as Career, Personal, Financial, and Relationship. Here are 15 Top Happy New Year's 2021 Resolution Ideas and Goals. Scroll through the list and pick that resonate with you.
Career Goals                                                                       
1. Change Career:
Switch to a different career is very difficult for us. But If you are not happy or satisfied with your current job, then make it your New Year resolution to find the job which is your truly passion. Passion gives us happiness whether we make earn little from that job.
2. Start Your Own Business:
If you tired of working for other people, you can start your own business. Not every business needs to start with money. Some business runs through mind game.
3. Work on a special Project:
Try to come outside your comfort zone and take a challenging assignment or task. This can be great opportunity to expand your knowledge and build new connection.
4. Establish Work-Life Balance
Sometimes, we feel stressed and burnt out due to hectic lifestyle. Negative energy surrounds us. So, make time for yourself by disconnecting from work and go on a vacation.
5. Practice Gratitude:
Gratitude can be changing your life because of positive energy that reflects your happiness.
Be Thankful for what you have or not.
Relationship Goals
6. Build Meaningful Connections
Our healthy relations lead to be happiness. So build meaningful and healthy relations with people.
7. Step Outside Your Comfort Zone
Make it your New Year's Resolution to mix with new people. You need to step outside with your comfort zone.
8. Make Time For Family & Friends:
Family & Friends is our priority in the life who most love and care. Make it priority to spend time with your family and love.
Financial Goal:
9. Create a Budget:
Firstly, create the budget always before starting the task. Calculate how much money you will earn, spend, and save.
10. Save & Invest More Money
Saving the money is really important in our life. A popular new year's resolution is save a bigger portion of the year. Make additional income through investing money in different sources.
Hobbies Goal:
11. Learn a New Hobby
Good habit helps to improve our health and behavior.  You can make it New Year Resolution to try a new good habit so that you could have fun with it.
12. Monetize Your Hobby
Turn your hobby into a business so that you could earn money. Here's a market for talented people.
Health & Fitness Goal
13. Eat Healthy
Healthy diet is most important to live healthy. We include green food into our diet.
14. Meditation
Meditation is a great way to feel peace of mind and lower stress. Just deep breathing is enough to quite the mind.
15. Be Mindful
Make it your New Year Resolution that will be very helpful to you. Mindfulness is the practice to taking others attention without judgement.
Why New Year Resolution is Important?
By the way, Every morning is a starting of a day. But, we want to start a new year with better style which give us more happiness, inspiration, success, and peace of mind. That's why we celebrate a new year with our friends & family and take resolution for better  & succeed life.
"Every end marks a new beginning. Keep your spirits and determination unshaken, and you shall always walk the glory road. With courage, faith and great effort, you shall achieve everything you desire. I wish you a happy new year."
Happy New Year 2021 !