This is NOT Pregnancy Announcement.
Unluckily, it's the opposite. It's a story about my pregnancy loss. It's a story about the most heartbreaking thing that's ever occurred with me – my ectopic pregnancy surgery.
Actually, I wanted to share this for quite a while but it couldn't. Now it is the best time to share my story because now I have had surgery for 3 months and currently, my inner feelings are ready to explore my ectopic pregnancy surgery..
By God Grace, I have an 8 year old son and I was doing second planning. According to me, everything was going well. I took the test before the skipping of periods. I was confused and excited too. I waited.
Wait! Wait! About 2 minutes later, a faint line had appeared!
What? Am I Pregnant? Immediately, I told my hubby.  I was pregnant and we were so much happy about my second pregnancy.
I was very happy to know about my pregnancy like every mother. But I never thought about miscarriage and such type of complications with this pregnancy.
I conceived on that month when I wanted. My son also needs a sibling like every child. He always talked about his dreamy sister. After my surgery, he never talks about a baby boy or baby girl. He is so innocent and understood.
My Story – Ectopic Pregnancy Surgery
In the month of June of this year, I figured out that I was pregnant. But I was suffering from little bit abdomen pain. I searched on Google, why pain during first trimester pregnancy? I found that it happens due to hormonal changes so, I was not worried about my pain.
I was working mother and I used to Scooty to go office perhaps which is not good in pregnancy. But own conveyance must in these pandemic days (Covid-19). But Doctor consulted me there is no problem if I use Scooty. Doctor consulted me for an Ultrasound also. I felt mentally relaxed.
After Ultrasound, Doctor suggested me for an Urgent Surgery due to internal bleeding cause to Fallopian tube rapture. The embryo implanted in my right Fallopian tube instead of my uterus. Ectopic pregnancies are extremely rare .this only happens in about 1% of all pregnancies. When an embryo can't survive and grow outside of the uterus, my pregnancy was not feasible.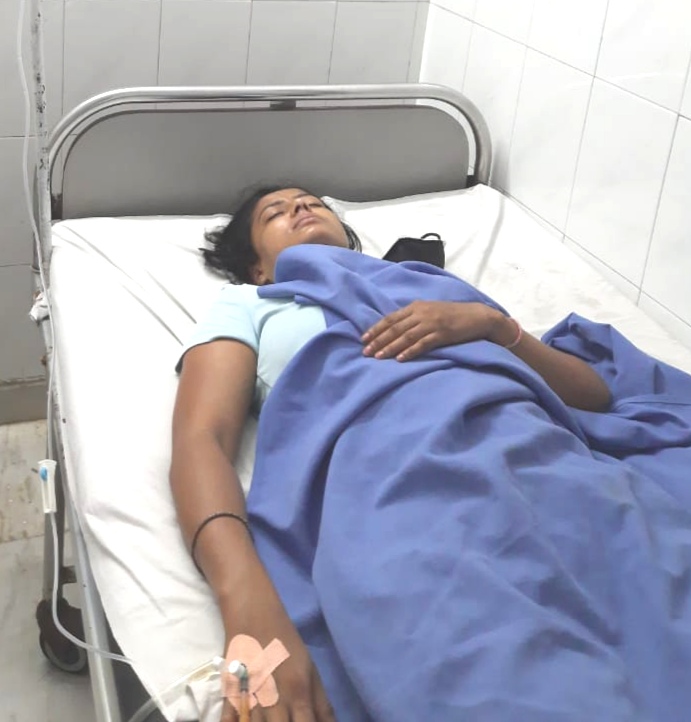 Suddenly doctors suggested me for emergency Operation. I was shocked about my second surgery. My first delivery was C-Section. I was quite and thinking till the last moment, when I entered in Operation Theater Room.
Why Surgery?  Why Major Operation?
"Why did this have to happen to me?". "Why did I have to be that 1%?"
I am OK. I am not feeling sick or any emergency. My soul was not accepting that anything is wrong with me. But…………………..
Because there was rapture inside my body, Surgeon had to have an emergency surgery to remove my right side fallopian tube due to internal bleeding. If we caught later, my pregnancy could have the resulted even my death due to septic in my body.
Luckily, I am alive and I am with my family. So I am so thankful to the God whose blessings are with me.
This part of my story is the hardest to write. Now I am doing much better than a month ago.
PART -2
Intestine Obstruction after Surgery with in a month that was very painful for me than a surgery.
Conclusion

I shared my story for anyone who might have gone through an ectopic pregnancy surgery. You are not alone. You should not feel ashamed, defective, or any less of love and respect. It can be happen to anyone. I would say to mommies you must take care of yourself and enjoy your pregnancy.
Summary
Article Name
Story of Ectopic Pregnancy Surgery
Author