Hey Guys!
Have you ever tried Palak Patta Chaat at home?
During this lockdown, you can make this healthy, yummy and delicious recipe at home. Spinach Leaf Chaat is a healthy snack to be served at tea time. Let me know that mouth watering comes on hearing the name of Palak Patta Chaat. So, let's get started this yummy recipe.
Spinach Leaf – Palak Patta Chaat Recipe At Home
First, let me know about ingredients to make this recipe.
Ingredients:
Gram Flour -1 cup
Salt – 1 tsp
Spinach Leaves – 8-9
Water – 2 cups
Yogurt
Black Salt
Cumin Seeds
Chaat Masala (MDH)
Red Chili Powder
Chopped Onion
Tamarind Chutney
Coriander Chutney
Pomegranate
Sev (Namkeen)
How To Make Palak Patta (Spinach Leaf) Chaat Recipe:
First, We will ready Gram Flour Batter. Mix these ingredients, Gram Flour, salt, red chilli powder, 1 or 2 green chilli, ajwain. Add water to make a batter. Then, make a smooth batter by whipping it well.


Now, Spinach leaves are coated in a batter and deep fried to make spinach fritters and then drizzled.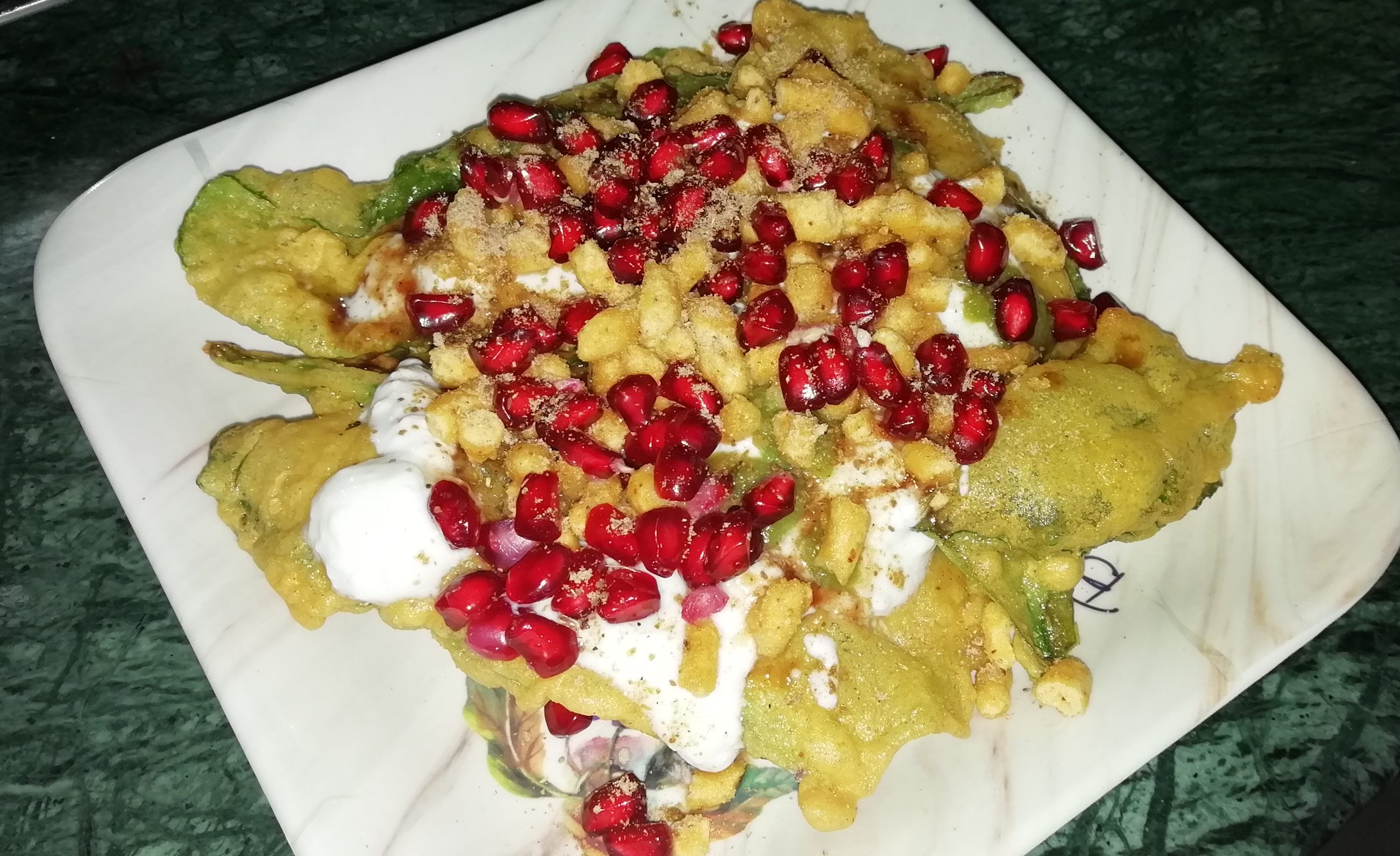 Now put the fried crispy spinach leaf in the plate and then pour curd on it. Add cumin seeds, black salt, chopped onions, red chilli powder,  Coriander chutney and tamarind chutney. Sprinkle pinch of chaat masala. Now finally garnish with pomegranate, and sev.
Now our healthy and yummy snack is ready to eat. Serve Palak Patta chaat with your lovely smile for an evening snack.
Try this healthy dish and let me know your valuable feedback in the comment box. You can ask me, if you have any query.
Sharing is caring!