Our face is an important part of our body which must look attractive and energetic. Due to a hectic schedule, we don't have so much time to take care of our face with natural remedies. Therefore, it may increase the chance of tanning, black spots, impurities, and pimples, etc. After all, we feel aged earlier and our skin becomes dull. So, pamper your skin with natural face washes.
Choosing the best and natural face wash is challenging nowadays because the market is swamped with lots of variety of face washes. Being a blogger, I have experienced lots of face washes. So I selected the top 6 under budget natural face wash India 2021 which are the best ones for my skin.
With the natural face wash, a fresh look early in the morning eliminates all the fatigue. Now if you didn't use any face wash till now and thinking about using it for the first time that would be the best one for your skin. You are at the right place. So I let you know, before using face wash, you must be aware of types of skin and its requirement.
Types of Skin:
So keep in mind the types of skin and its requirement before trying any face-wash. Here is a guideline for you to follow:
Dry Skin: You must look for a hydrating and moisturizing formula with natural oils, glycerin, and aloe-vera if your skin is dry. It should be hypoallergenic and alcohol-free.
Oily Skin: If you are facing the problems of oily skin, choose the face-wash, which contains clay, aloe vera, tea tree oil, glycolic acid, and hyaluronic acid that will cleanse your pores and diminish oil production in your skin. Avoid alcohol-free face wash.
Sensitive Skin: Choose only an organic product for your face. It must be hypoallergenic and non-irritating (Alcohol-Free & Fragrance-Free). Keep remembering, it must be gentle on the skin.
Normal Skin: Normal skin is supposed to be a good skin type that can bear any type of face wash. You can pick any deep cleansing face wash, which is good enough to remove dirt, excess oil and helps to moisturize your skin along with soft and supple.
Must Know About Top 6 Under Budget Natural Face Wash India 2021
So, today's post is going to be about the Top 6 under budget natural face wash India 2021. Well, let me help you out. Here, I have listed the top 6 most loved face wash in India 2021 that you can try without worry to get clean and bright skin.
This brand was founded in the year 2015 which provides innovative plant-based, natural, and eco-friendly skincare products and baby care products. Therefore, their products will be suitable for all skin types.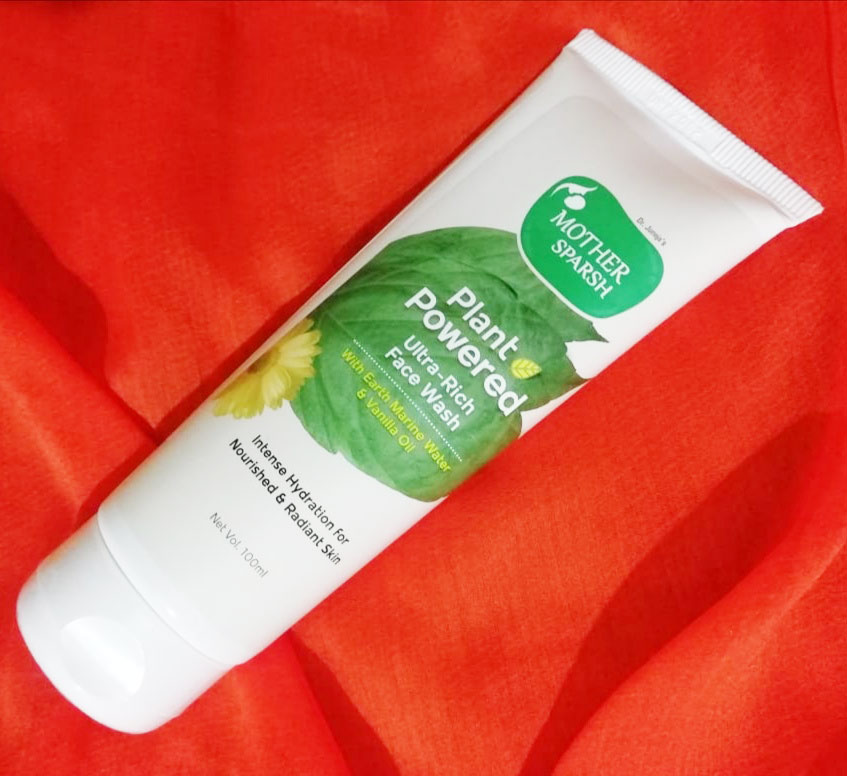 Mother Sparsh Plant-Powered Ultra-Rich Face Wash worked so amazingly on my sensitive skin. It contains ingredients such as Earth Marine Water, Vanilla Oil, Tejpatra Oil, and Coconut Oil, effective for skin care. This face wash helps to get rid of dirt, grime, and tanning. The Mother Sparsh face wash cleanses the skin and helps to brighten the skin. It has anti-bacterial and anti-inflammatory properties that fight pimples without dry skin. You can feel soft, smooth, and supple skin after post washing.
Price: Rs.314/- for 50ml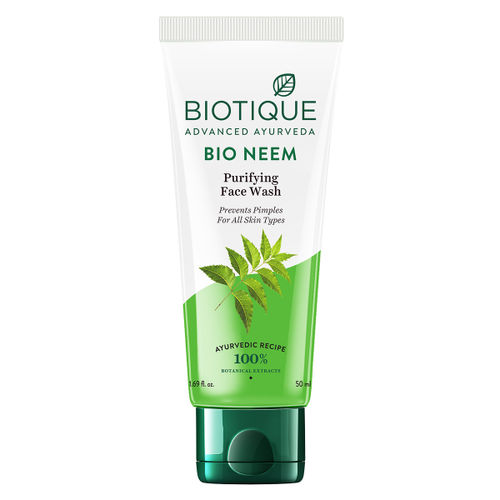 Biotique is the best one of my favorite brands which leads to natural-based personal care products. I have been using this product for a long time. It is made of natural ingredients such as Neem Bark, Ashwagandha Roots, Kulanjan Rhizome, Coconut Oil, and Honey which pamper your skin. It has antibacterial properties and 100% botanical extract. It is free from paraben and alcohol. It removes all the dirt and impurities that help to make your skin soft and fresh. I would highly recommend you to use a moisturizer after washing your face.
Price: Rs.113/- for 150ml
I have experienced with mamaearth cocoa face wash that full of the goodness of natural extracts. It is enriched with Coffee & Cocoa, anti-oxidants properties that fight dullness, evens out skin tone, and reduces puffiness. It has no Harmful Chemicals, Toxins, Parabens, and Mineral Oils.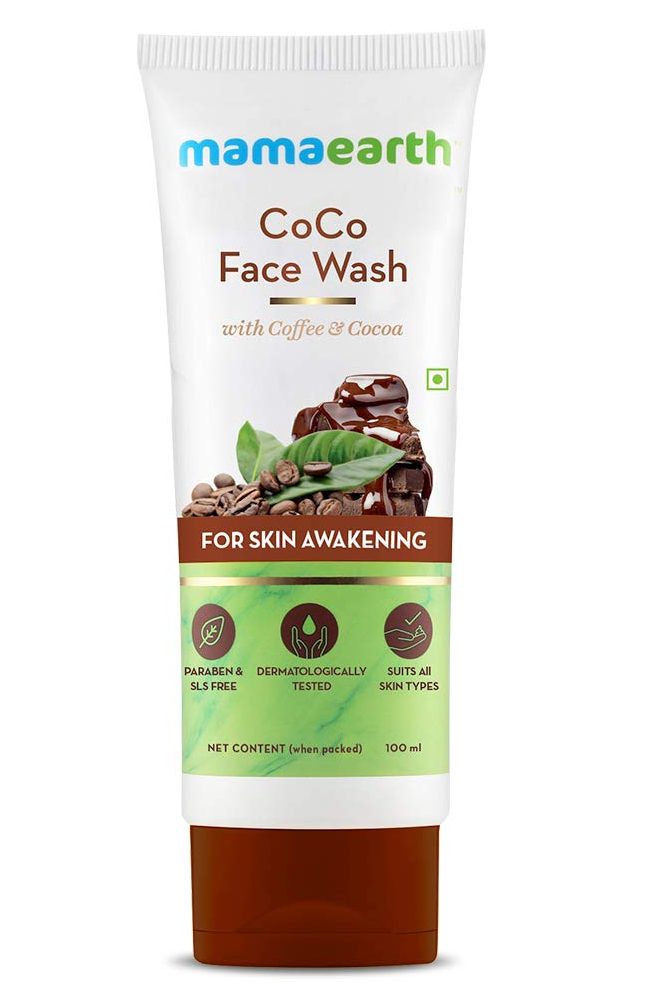 What Mamaearth Cocoa Face Wash Does?
Removes Excess Oil & Impurities
Suitable For All Skin Types
Dermatologically Tested
Deeply Cleanses Skin
No Parabens or Toxins
Reduces Puffiness
Refreshes Instantly
Price: Rs.249/- for 100ml
Himalaya is also one of my favorite brands. Himalaya herbals purifying Neem Face Wash help to get rid of irritating pimples and acne. It contains neem oil and Haldi, is an antifungal and antibacterial property that removes the skin impurity and prevents pimples. Regular use of this face wash makes our skin beautiful.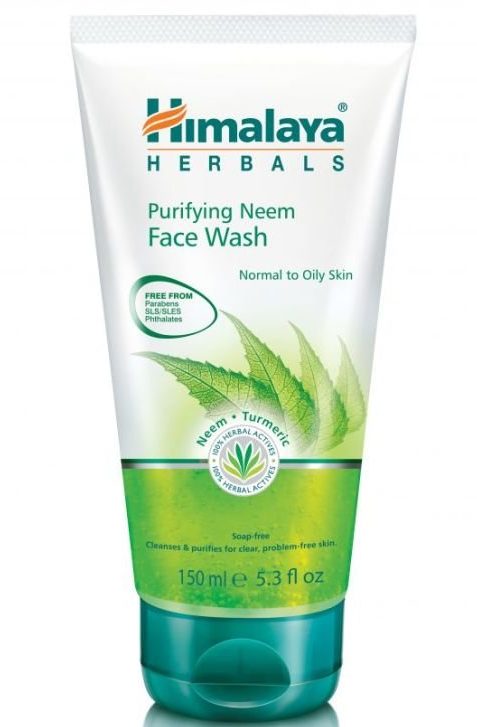 Price: Rs.108/- for 100ml
I have a great experience with Lotus Jojoba face wash. The Lotus Herbals Jojoba Face Wash is power-packed with jojoba oil, avocado, and vitamin E.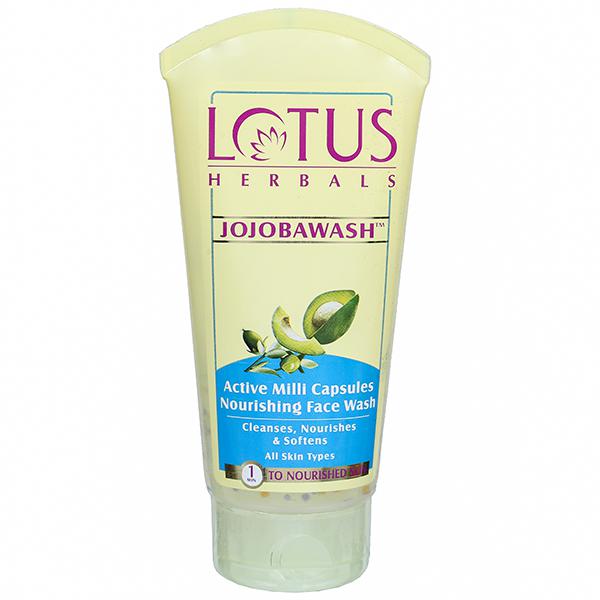 Jojoba oil is a natural ingredient that helps to balance your skin and make it healthier.
Avocados contain a rich amount of carotenoids (rich antioxidant properties) improving skin softness and diminish the aging sign.
Vitamin E protects your skin from harmful damage from UV Rays. It also prevents premature aging of the skin.
Price: Rs.140/- for 120ml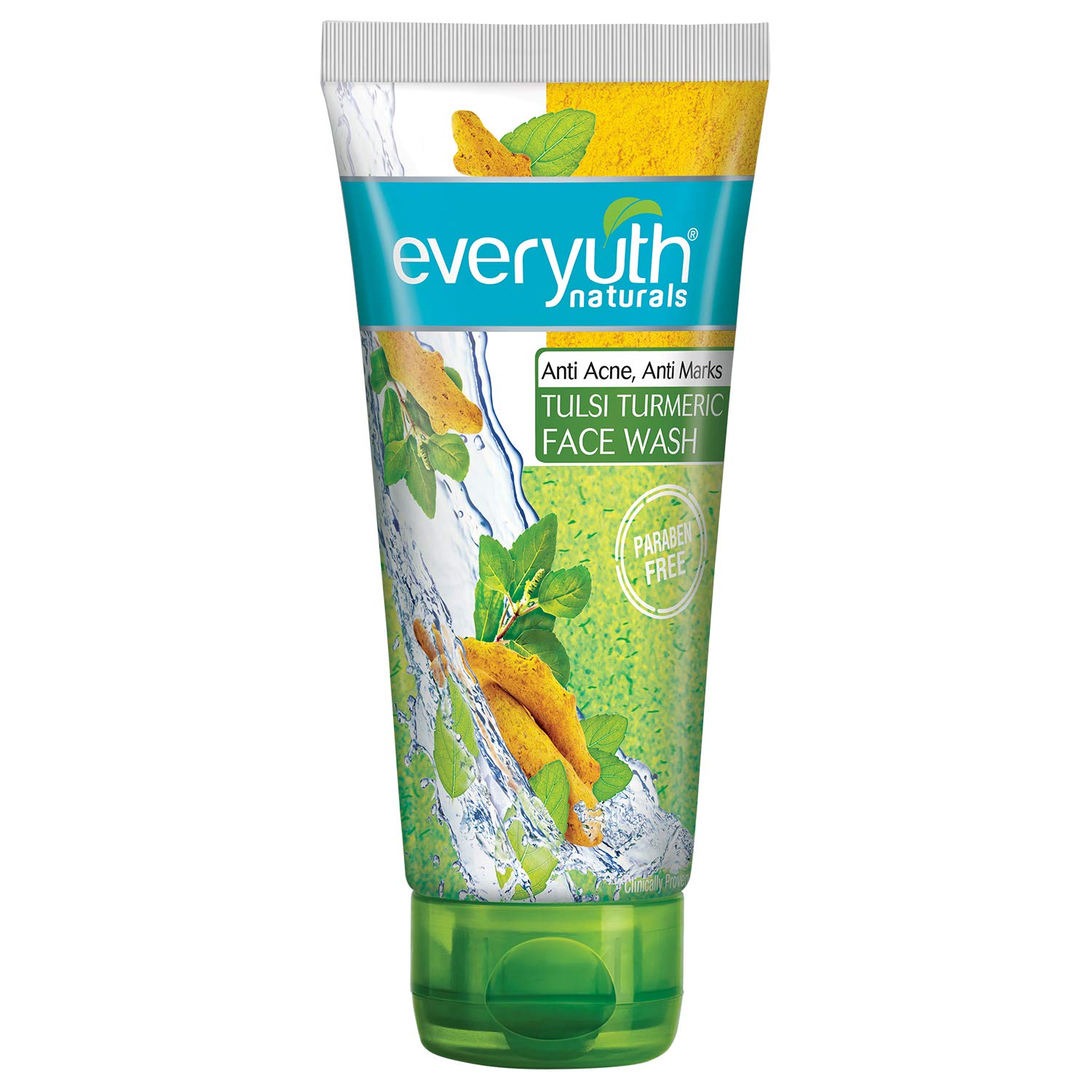 I had been using Everyouth Face Wash for many years. Then I need to change a new face wash then I go to Lotus face wash. It is enriched with the goodness of Tulsi, Brahmi, Turmeric, Tea tree oil, and Willow bark extract which help fight pimples and acne. Pamper your skin with everyouth natural face wash to keep your skin soft and glowing. Tulsi and Turmeric have anti-biotic properties that help to fight skin infection and keep away from pimples and acne.
Price: Rs.90/- for 150ml
How to Use:
If you want a perfect result, use the face wash daily. Pour a small amount in the palm of your hand and gently massage on your wet face and rinse thoroughly with water.
Conclusion:
I have applied all of the above face washes on my skin that are suitable for me. I preferred all of the above face washes and will recommend using these natural face wash, which has no side effects if you are using them according to your skin type.
I hope this blog would be helpful to choose the best one of the top 6 under budget natural face wash India 2021. If you have applied any other natural face wash, you can put your views/opinion in the comment box.
Have a nice day!
Take care of yourself in this current situation.
Stay home, Stay Safe!
Ta-Da!
Summary
Author Rating





Brand Name
Product Name
Mother Sparsh Plant-Powered Ultra-Rich Face Wash
Price
Product Availability