Hi, my name is Kalpana and I am a skincare junkie!


Apart from being a foodie, I am very careful about my skin care. It doesn't mean I am professional, but over the years, I am using various skin care products for my skin to look clear and radiant, and my search stopped at Anveya. Today I wanna share an honest review of Kakadu Advanced Anveya Vitamin C Facial Serum that will help to give radiance to your skin.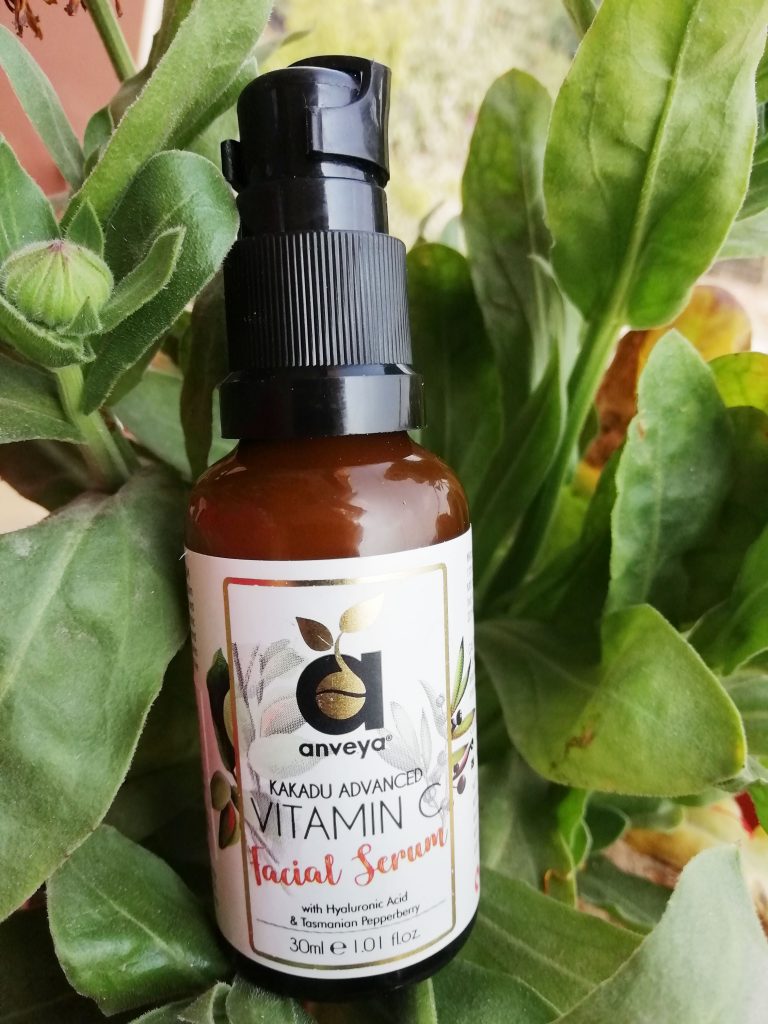 In Today's lifestyle keeping a distance from the pollution is quite difficult or we can say it is next to impossible. Pollution actually, damage the skin by breaking down collagen and the lipids contained within it. The toxic pollutants present in both indoor and outdoor air are absorbed by your skin, which leads to several skin problems, such as early signs of aging, dull skin, acne, brown spots, and many more. We need to put extra effort while taking care of our skin.
 Role of Vitamin-C in the Rejuvenation of the Skin :
Vitamin- C promotes the production of collagen, which is responsible for diminishing fine lines and is essential for firm, youthful skin. The most important thing that is unmissable is Vitamin -C is a great source of antioxidants which means, it can protect our skin cells from damage caused by UV exposure too.
About the Brand Anveya:
Anveya is an emerging Indian Brand for the premium range of beauty products, It's products are establishing themselves solidly in the current skincare, hair care, and personal care industry. It is built on the vision of reconnecting with nature, and the products from Anveya promise purity combined with nature.
Vitamin C Facial Serum(Adv.) Review – Anveya Skin Care Product
Anveya Kakadu Adv Vitamin C Facial Serum contains a rich amount of Vitamin C. It proved to be an excellent product for my skin. As we all are aware of the benefits of Vitamin C for our health and skin.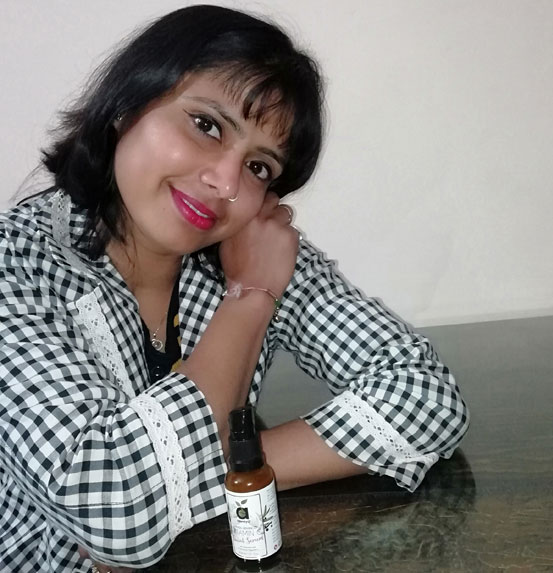 I generally review only those products which I use for my daily regime & Anveya Vitamin C face serum did wonders for my skin, This product helps me to enhance my skin tone and get rid of aging issues. I am so happy with the promising results of the Anveya Vitamin C serum, That I could not resist myself to share it with you all.
Kakadu Adv Vitamin C Facial Serum can be tremendously expensive so making sure that your pocket allows you to purchase, here is the product which will give you the value of price, and since it is Made in India and Made for India from all-natural ingredients it is worth buying it.
Product Description:
Anveya facial serum is an extremely lightweight serum enriched with the highest amount of Vitamin C present in Kakadu Plum, hyaluronic acid known for alleviating dry skin, and Hibiscus Extracts the best anti-aging plant. It's no wonder that Anveya Vitamin C skin face serum is a high-end skincare product.
Benefits of Using Anveya Kakadu Adv. Vitamin C Facial Serum :
It rejuvenates the skin, fights the sign of aging, fine lines, wrinkles, uneven tone, reduce acne, & dark spots.
HOW TO USE: 
Take 2-3 pumps of cream, gently massage the facial serum on the clean face and neck with your fingertips. You can use it twice a day, during the day or at night. While used in the daytime it should be used with sunscreen SPF 30. For better and appreciable results use it regularly twice a day.
It is suitable for all skin types.
You can buy the product from here : www.anveya.com
You guy can avail of extra 10% OFF by using my COUPON CODE KALPANA15.
(Offer for a limited period)
Summary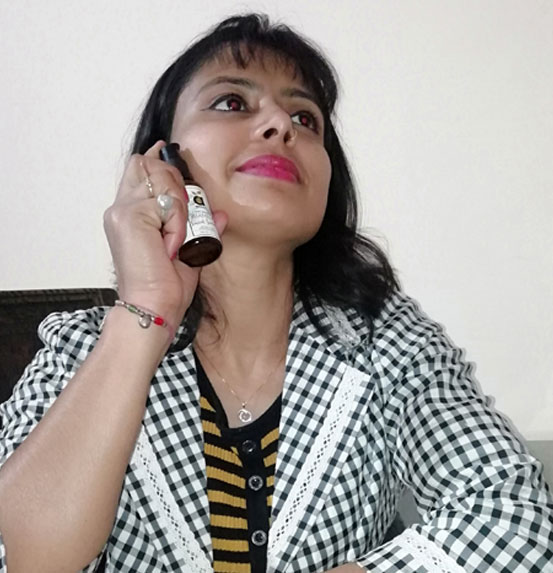 Author Rating





Brand Name
Product Name
Kakadu Advanced Vitamin C Facial Serum
Price
Product Availability