Motherhood is an astounding experience for women. During pregnancy, you probably feel a wow sensation however, after post-partum, your body oppositely reacts. Meanwhile, you can suffer hair-fall, body fat, dark skin etc owing to feed your baby and not to getting your proper care. Therefore, if you are suffering from hair fall and you are worried about it. Stop worrying. From the ancient time, there are several Ayurvedic Home Remedies for post-partum hair fall which are thoroughly effective.
What is the reason of hair fall after having a baby?
After having a baby, a drastic fluctuation occurs in hormone level of your body. The level of estrogen, progesterone, oxytocin and prolactin increases during pregnancy. It almost rises above 50% than normal level.
Amid of pregnancy, you may feel the reduction of hair fall rate and after delivery your hormone level drop out quickly rather that to come at normal level while your blood volume drops back to normal within a few weeks. That is why, you feel like you are losing more hair suddenly. This is called temporary hair fall due to hormonal imbalance. The whole phase of hair loss stays for 6-8 months and after that, everything goes back to normal. In addition, the pregnancy hair loss, to an extent, is much lesser as compared to the aftermath of delivery. Along with this, lack of sleep and stress of handling a newbie baby can be factors of hair fall because stress bad impact on our body. But, don't need to be sad! You can get beautiful and thick hair again with proper care and strong efforts.
Must Know Ayurvedic Home Remedies for Post-Partum Hair Fall 
Most of the women think that how to control hair fall quickly. So, you can easily reduce or stop your hair fall by using Ayurvedic home remedies. These remedies not only stop hair loss but also keep your hair healthy and shiny. You can bring smile on your beautiful face after using few Ayurvedic remedies.
It's time to give your hair some Ayurveda care! So, I am gonna to share 7 ayurvedic home remedies for post-partum hair fall. Let's dig deeper.
1. Aloe-Vera :

Home Remedy To Control Hair Fall
Aloe-Vera is a good source of Vitamin C, anti-oxidant property besides 75 potentially active constituents. It contains Vitamin A (beta-carotene), B12, E and folic acid which help prevent hair fall and promote hair growth. Apart from this, it has anti-fungal property that helps in fighting against scalp itchiness, dandruff and a heated up scalp.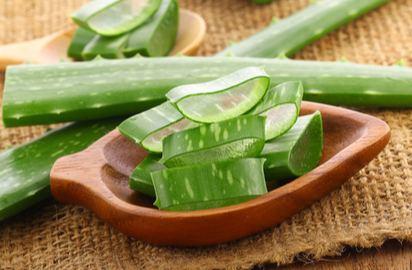 How to Use:
Cut the aloe-vera leaf and take out the pulp and apply it on the scalp for 5-10 minutes twice a week that will help to control your hair fall and keep your hair healthy and shiny.
2. Hibiscus Flower:

Herbal Remedy for Hair Growth
Hibiscus is one of the most famous herbs for hair growth. Yes, you are reading correctly. Those beautiful and bright flowers that keep your garden colorful play a vital role to promote hair growth. Both hibiscus flowers, as well as hibiscus leaves is helpful to cure hair fall problems. Its antioxidants and vitamins help to prevent the growth of grey hair and give a natural colour. Hibiscus flower gives proper conditioning, nourishment, and gentle cleansing as well.
How to use:
You can make hibiscus oil at home; take 8-9 hibiscus flower and hibiscus leaves.
Take a pan and keep it on the medium flame. Pour the Sesame oil or coconut oil. Let it be hot. (Sesame oil is best for winters and coconut oil is best for summers.)
Put the hibiscus flowers and leaves and let it be heat on low flame upto 5-10 minutes. Keep it aside to cool down.
Hibiscus oil is ready to use. Pour into a glass bottle.
Massage you scalp with it about 10 minutes and leave it for 2 hour for best result.
Wash your hair and scalp with mild shampoo.
3. Mother Sparsh Dashmool Hair Lep – Hair Fall Solution
One of my favorite is the ayurvedic hair remedy goes to Dashmool Hair Lep, combination of potent botanical herbs like Methi, Tej Patra, Triphala, Tulsi, Shikakai, Mulethi, Brahmi, Bakuchi, Curry leaf, Japa, Dashamoola. It helps to reduce scalp and hair related problems like: hair breakage, dandruff, scalp itching, split ends & thinning of hair which enhance the density of hair and make it stronger. It helps intense hair treatment and promotes healthy scalp and hair. This hair lep reduce hair problem like dullness and provide a great boost to my hair and makes it stronger, thick, manageable and gorgeous looking.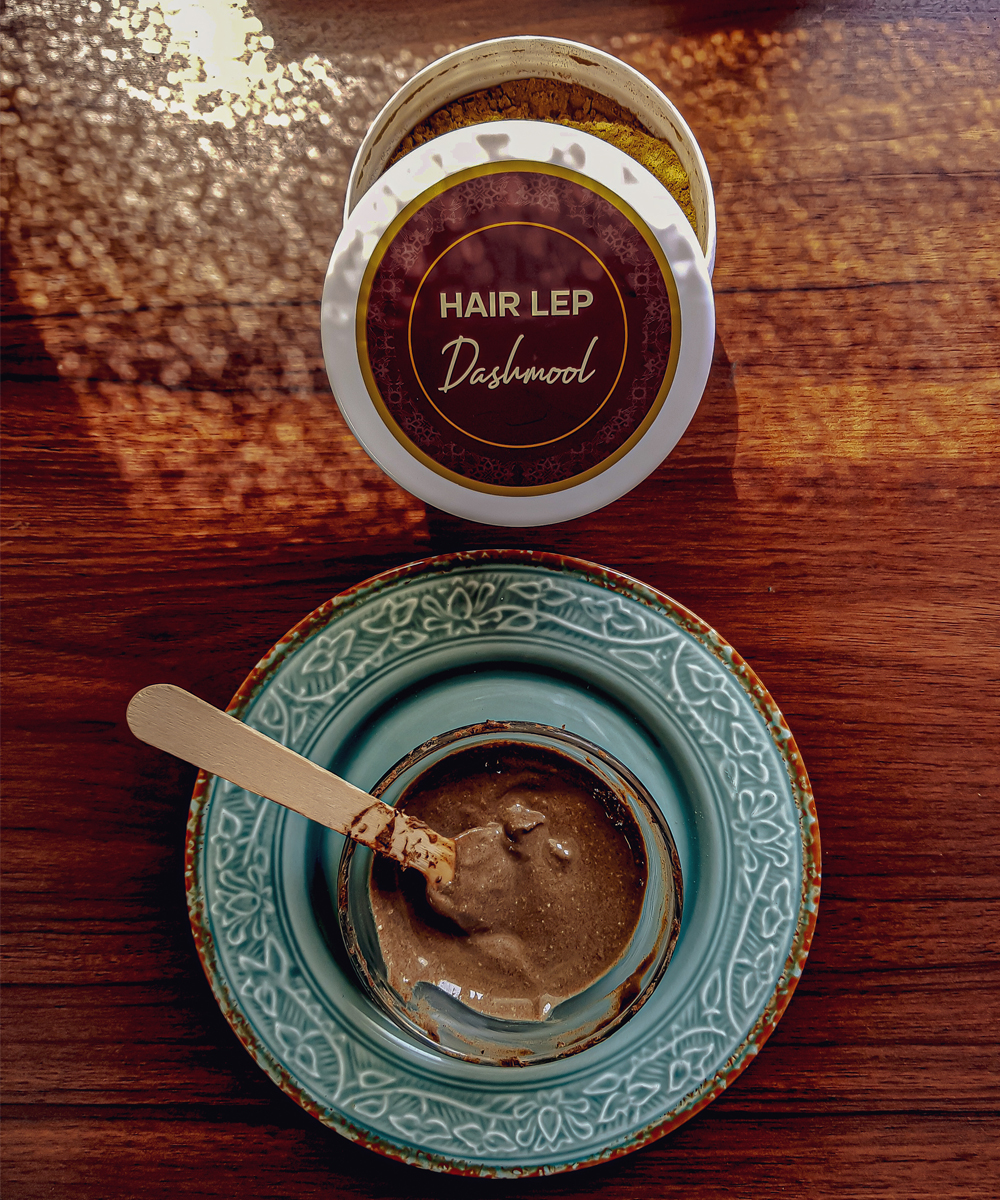 Benefits:
Fill with goodness of Ayurveda: Mother Sparsh Dashmool hair lep is an Ayurvedic formula. It doesn't contain any chemical.
Reduce the hair problem: Dashmool hair lep helps to reduce the hair problems like- dandruff, breakage, double headed hair, dullness, etc.
Best Ayurvedic ingredients: It made with so many Ayurvedic herbs: Methi, Tejpatra, Triphala, Tulsi, Shikakai, Mulethi, Brahmi, Bakuchi, Curry Leaf, Japa, and Dashamoola etc.
Manage scalp & provide nutrition: The remedial ingredients of Dashmool hair lep manage the scalp, provide a greatest boost to the hair, and give a proper nutritions.
Regrow depleted hair: It reduce hair fall and slit ends & help to regrowth of hair.
Its high and great time to take care of your hair.
How to Use Ayurvedic Hair Lep:
Mix the required quantity of lep with normal water or curd to make a runny paste and gently apply it to all hair included scalps. Leave it for 20-25 minutes and rinse thoroughly.
4. Amla:

Natural Treatment to Prevent Dandruff
Amla enriched with the quality of Vitamin C that helps in stopping premature grey hair. In addition, it contains vitamin E and vitamin A. Amla should include in your diet. It can benefit hair in several ways, preventing dandruff to controlling hair fall along with improving of healthy scalp. It is best home remedy for all hair problems.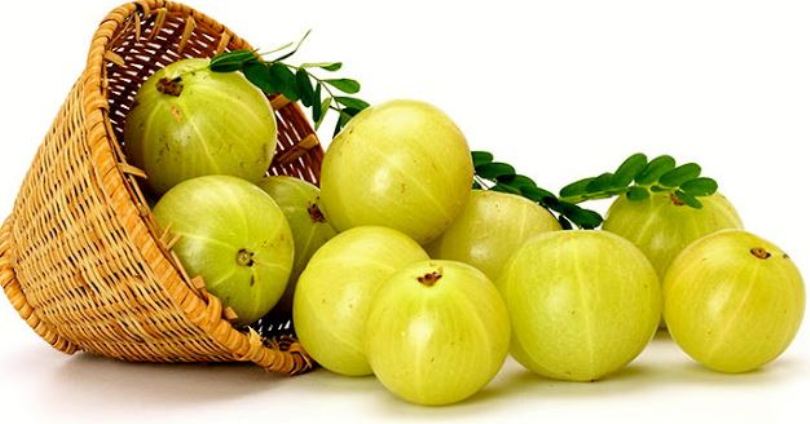 How to use:
Heat a pan and pour the coconut oil in it. After that, add the handful of chopped amla in the heat oil and wait for turning brown in the little medium flame. Turn off the flame and keep aside to cool down.
Collect the oil in a jar and apply it on the scalp and hair. Leave it for 1 hour and wash it off with a mild shampoo. For best result, apply twice a week.
5. Onion:

Home Remedy for Hair Growth
Onion is one stop solution for all hair problems. Onion has rich amount of folic acid along with vitamins A, B6, C and E. For promoting healthy hair and reducing hair loss, start to apply onion from today. Onion juice is best remedy for hair growth and nourishment as well.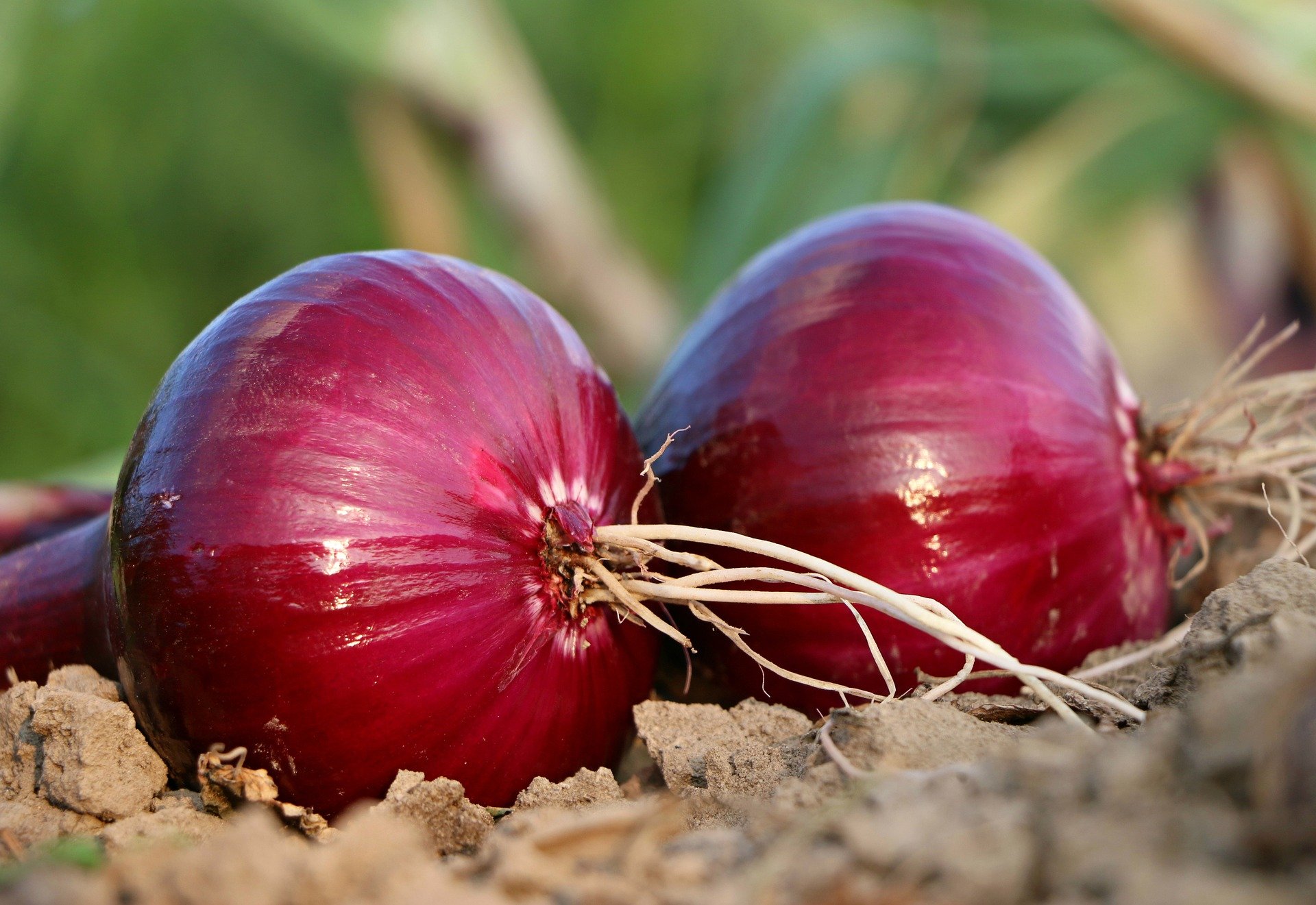 How to use:
Pick up few onions and grind in the mixer and strain the onion juice. Apply it on the scalp and leave it on for 20 – 30 minutes for best result. Rinse off with a mild shampoo.
6. Curry Leaves:

To Prevent of Greying Hair
Curry leaves is one of most effective herbs which contains beta carotene. It help to stop graying hair owing to loaded with anti-oxidants, protein and amino acids that works wonder in strengthening hair follicles and hair growth. It is very easy to use and best hair greying solution.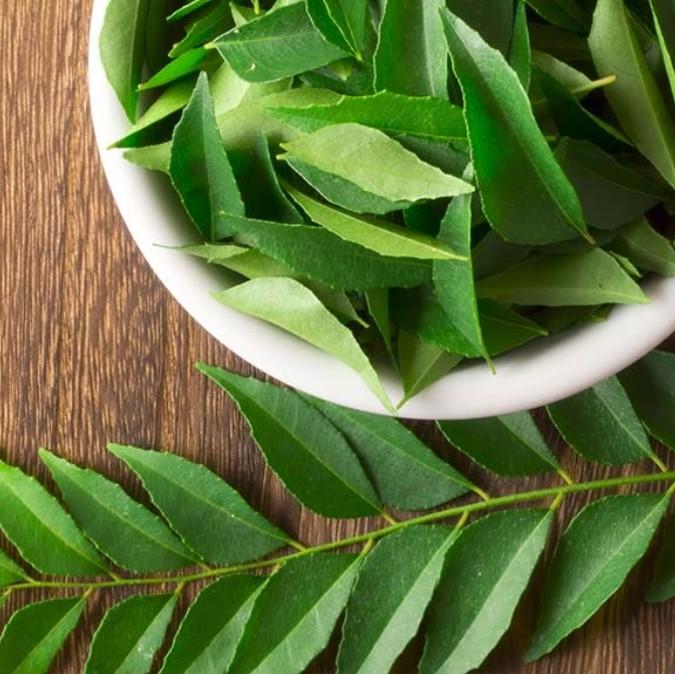 How to use:
Make the paste of curry leaves with water or curd and apply it on the scalp. Leave it for 30 minutes. After that, wash your hair.
7. Egg:

Protein Rich Hair Treatment
Egg is enriched with nutrition and protein in such as biotin, folate, vitamin A, and vitamin D that helps to make your hair healthy and glossy with the treatment for hair loss as well.
How to use:
Take 1 egg and two tablespoon of Aloe-Vera mix well.
Apply this mixture all over the scalp and cover your head with shower cap.
After 35-40 minutes, wash off your hair with a good shampoo.
To see the best result, apply it twice in a week.
Last But Not the Least:
Yes! Proper diet is much important to control over the skin and hair problems. Indigestion might enhance the hair related issues. After all, a balanced diet, stress-free & healthy lifestyle, and right Ayurvedic hair treatment can help you to prevent hair loss problem. You can try all these natural hair growth treatment. So, are you ready to apply ayurvedic home remedies for post-partum hair fall?
I hope this article would be helpful for you. Make sure to share this article with your family and friends if you feel it is beneficial.