The Union Budget 2018 has been published. Everybody is excited to know the budget of this year. Almost people don't know "What is a Budget?" So Guys!! Let you know something about budget.
What is Budget? :
A budget is an estimation of costs, revenues, and resources over specific periods which reflect the future financial conditions and goals. Budget can be made for a person, a family, a business, a government, a country, a multinational organizational etc. that makes and spend money.  A budget is an internal tool used by management for managing the finance.
A budget serves the plan of action for achieving quantified objective, standard for measuring performance, and device for coping with foreseeable adverse situations.
Budget 2018 Live Updates: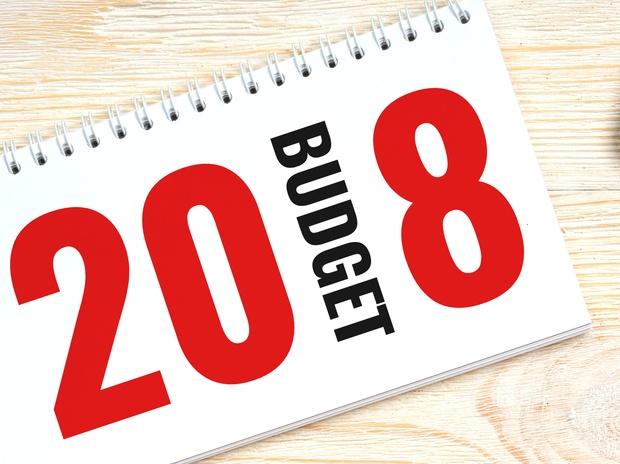 Our government has given transparent governance and attempting to do government services online. Agricultural production is on record. The government is working honestly on economic reforms. There are budgets of 2018 which are below.
Union Budget 2018 Highlights:
Finance minister Arun Jaitley has not made any changes in the Income Tax slab.
Now, the excise duty has been reduced Rs. 2 per liter on diesel and petrol. There will be no changes in the oil prices.
Foreign items like, mobile, TV to Pan, all will be expensive.
Now income tax will be paid more after increasing in cess. Every bill has to pay 1 percent more.
Government will take care of 50 crore people, and 70 lakh new jobs will come up.
Education: There will be great step to increase the education from pre-nursery to 12th standard. There will also be an emphasis on promoting digital studies.  Digital boards will be replaced in place of black board in schools. "Digital India"
Insurance Companies: Arun Jaitley said in the budget that three Insurance companies, Oriental Insurance, National Insurance, and United India to be merged into a single insurance company and listed on the bourses.
GST Charged: Government will charged 25% tax to the companies doing turnover of 250 crore in union budget 2018 .
Taxpayer Increase: The number of taxpayers has increased by 19.25 lakh. The income tax collection has increased by Rs 90 thousand crore rupees. Therefore, GST will be continue.
Salary Increment: The President's salary will be 5 lakh rupees per month. Vice President's salary will be Rs 4 lakh per month and the salary of the Governor will be Rs 3.5 lakh per month.
Medical: Finance Minister said that Rs.1200 crore will be spent on creating a health care center. Government will give medical expenses to the 10 million poor families. Every family will get 5 lakh medical expenses in a year. 40% of the country's population will get government health insurance. 24 new medical colleges will be opened.
Tax deduction: It has announced a standard deduction of Rs 40 thousand for salaried taxpayers. It means that the amount of salaries will be reduced by deducting Rs. 40,000 from the tax on the remaining money. The discount on the deposit increased from 10 thousand to 50 thousand rupees.
Bit Coin: Bitcoin currency will not come: The Finance Minister said that the prevalence of cash in the market has come down. Bitcoin currency will not work. Crypto currency is illegal.