Howdy Guys!
Recently, I was suffering from a disease, known as Herpes Virus. It was very painful and horrible for me. It happened on my face that was a concern for me and my family.
I posted my disease on Instagram too and my friends were worried and asked me in comments and prayed for me to get well soon. Thank a lot of guys for praying me.
Most of you guys asked me about this disease. So, I want to share my personal experience with you all. You must aware of such type of disease so that you could suggest to anyone if it happens to other.
Must Know Herpes Virus Symptoms And Natural Treatment
Herpes Virus is a typical infection that causes by pregnant spider's liquid/discharge. Yes, it's true. You will not get this actual reason. That's why; it called an infection/virus. The first time, you may feel irritation or prickly sensation around your infected part. You may also have a fever, pain, swell or another influenza after 3-4 days. It happens only one side of any body parts and effects to the nerves. Herpes can be agonizing, yet it doesn't prompt genuine medical issues.
I didn't hear about this disease. I was suffering prickly sensation, pain in my left eye, and feeling stretch in my left side brain. Yet, I didn't get it much serious. The doctor gave me allergic medicine, but there was no relaxing. And day by day, It was so painful and irritating. My face was so horrible to see. I was afraid.
Then, I choose a doctor (multi-specialist) in N.I.T, Faridabad. The doctor told me that is a herpes virus and effects to the nerves that's why you feel prickly sensation. Herpes is spread from skin-to-skin contact with infected areas and hospitalized me.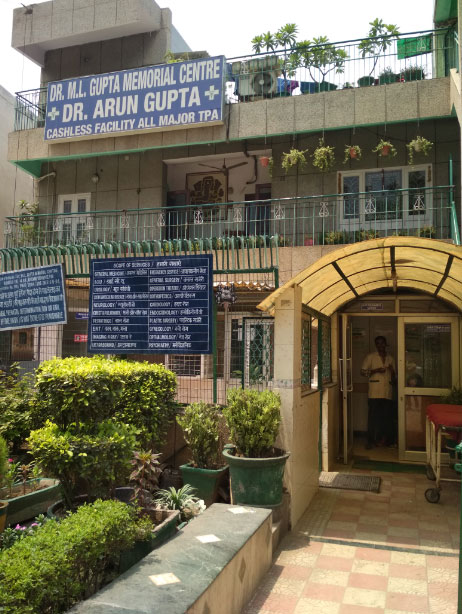 There were good staff, nice hospitality of the hospital. Doctors and nurses were expert and caring.
There, I met a lady whose son was admitted. She told us about herpes causes, and symptoms and natural treatment also. She had already experienced because she applied a natural treatment to her mother. She suggested to me "don't take it casually". Take proper and complete treatment. Thanks to that guy who makes me aware.
Symptoms of Herpes Virus
There may be such types of symptoms which you can feel in the starting stage.
Prickly Sensation in nerves
Irritation
Swelling
Itching
Fever
Pain
Natural Treatment of Herpes Virus
Natural treatment of Herpes virus is raw mango which is known as kacchi aami. Grind the kacchi aami and coat on that particular area twice a day. Do it for 5-6 days. You will see the best result yourself. It may irritate you but it is the best and natural solution in the starting stage. I didn't know about this natural treatment. Therefore I am sharing with you.
Now I Am Fine: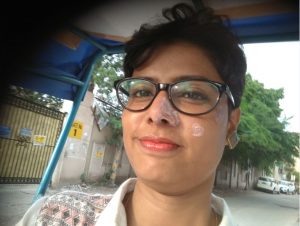 I hope my blog will be helpful for you all. Don't take casual to any disease. It can be dangerous if treatment doesn't on time.
Be careful!! Take care and stay healthy.
"Sharing is Caring!!"