Diwali is an auspicious day, a festival of light, for Hinduism which celebrated all over the world with happiness, piety, and enthusiasm.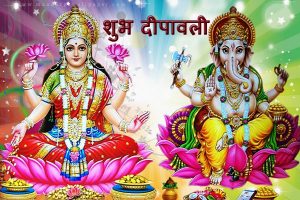 But why we celebrate this festival?. What are the reasons of Diwali celebration? Your answer will be that Lord Shri Ram returns to Ayodhya with his brother Laxman and his wife Sita on this day. The people of Ayodhya celebrated their happiness to lit up their houses with diyas. It was the victory of goodness over the evil. It is True, But not the complete fact.
If it is, then why don't we worship of Lord Shri Ram on Diwali? Why we worship Lord Ganesha and Goddess Laxmi?
What happen? What are you thinking?
Reasons Of Diwali Celebration:
I am just trying to conveying the correct answer. There are many reasons to celebrate the Diwali which is true facts. Let's come down to read the below the main reasons of Diwali celebration.
Goddess Laxmi's Birthday:
The largest and main fact is the birthday of Goddess Laxmi. We worship of Goddess Laxmi on Diwali caused she has been exteriorized from the depth of the ocean. Our scriptures tell us that when Devas(god) and Ashuras(demon) were mortal at that time. Lord Vishnu Told the Devas that if they want to Amarattva, They would have to do "Samudra Manthan".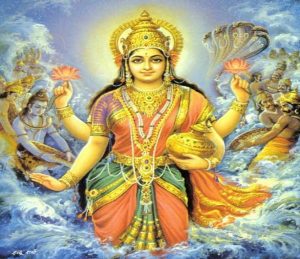 During Samudra Manthan, many supernatural objects came up. Prime among these was the beautiful Goddess Lakshmi, the daughter of the Milky ocean, who arose Amavasya of the Kartik month. She was subsequently married to Lord Vishnu on the same darkest night of the year and brilliant lamps were lit up and placed the mark of this holy occasion.
Hence, the occasion of Diwali with Goddess Lakshmi and the tradition of the lighting of lamps and candles during the festival. To this day, Hindus celebrate and seek her blessings for the coming year.
Rescue of Goddess Lakshmi By Lord Vishnu:
The Bhagavata Purana reveals the secret of the celebrating of Diwali day. Lord Vishnu took a Vaman-avatar, rescued Lakshmi from the lockup of King Bali during the Treta Yug. Vaman-avatar was the fifth incarnate of Lord Vishnu.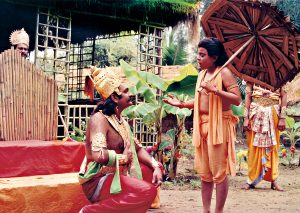 Bali was a powerful king of Ashura who ruled the earth. He got the power by a boon granted to him by Lord Brahma, Bali was invincible and even gods were not able to defeat him in battles.
On their insistence, Lord Vishnu disguised himself as a short Brahmin and approached Bali for some charity. Bali was famous as a great donor and couldn't refuse the Brahmin's offer and give up his kingship and wealth (Goddess Lakshmi). So this is another reason that we worshipped Goddess Lakshmi on Diwali.
The killing of Narakasura By Krishna:
Lord Vishnu incarnated as a Krishna in the Dwapara Yuga. The Bhagavata Purana tells us about Narakasura, who was a demon king had lots of powers.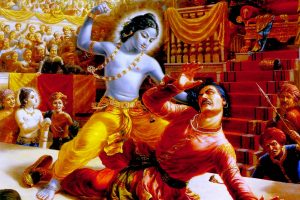 He won both the heavens and earth and was autocratic in his monarchy. Lord Krishna rescued 16,000 women on this day (whom the demon had imprisoned in his palace).
Before death, however, Narakasura regret his mistake and requested a boon that everyone should celebrate his death with happiness & light. This event is honour in some states of India as Naraka Chaturdasi, two days before Diwali festival day.
Victory And Return Ayodhya of Rama:
The Hindu epic 'Ramayana' which is a biography of Lord Ram (incarnation of Lord Vishnu in the Treta Yug). Lord Rama conquered Lanka after defeating the King Ravana of Lanka. Lord Shri Rama exile return after 14 years to his kingdom Ayodhya with his wife and brother Laxman.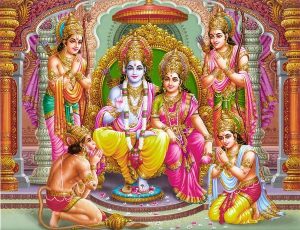 All people of Ayodhya celebrated the homecoming of their beloved king, to lit up their houses with earthen lamps (Diyas) and decorated the entire city. The day got its name Deepawali, or Diwali, from the rows(avali) of lamps (diyas).
Return Hastinapura of the Pandavas:
The great Hindu epic 'Mahabharata' reveals that it was 'Kartik Amavashya' (in the month of Kartik) when the Pandavas visible from their 12 years of punishment, given by Kauravas.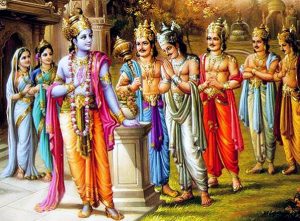 The five Pandava brothers, their mother, and their wife Draupadi were honest, kind, gentle and caring in their ways. When Pandavas returned to Hastinapura, the common people decorated their state by lighting with earthen lamps everywhere and celebrate the joyous occasion of their return to welcome back of the Pandavas.
Conclusion:
Lord Ganesha is the primary god in all the Devas. In Hindu Religious, People worshiped to Lord Ganesha before of any god or goddess. That's why Lord Ganesha worshipped with Goddess Lakshmi on Diwali. So, the above facts are the reasons of Diwali celebration.
My Personal Request:
I request to all that please don't burst the crackers on Diwali. Diwali is not the festival of noise pollution and air pollution. Crackers are one of the harmful and wastage products for our health, environment, and money. Use that money in great work like help to other, provide food to beggars etc.
Let's start and celebrate a pollution-free, healthy, and enjoyable Deepawali.
Wish You All A Healthy And Prosperous Deepawali!