Hi Guys!!!
The winter season has knocked off. Your family needs more care in the winter season. Alsi Ladoos give your family the opposing power to fight cold and cough etc.
Today, I will share winter special Alsi Ladoo Recipe. Alsi Seeds known as Flax Seeds which are the healthiest diet of the winter season. Flex Seeds are one of the world's super food for our body. Alsi Seeds are beneficial in digestive diseases, cancer, diabetes, and cardiac disorders. Alsi (flax) seeds are very nutritious and helping in several health conditions. Alsi seeds contain rich in Omega-3 essential fatty acids, dietary fiber, and Lignans. It helps to balance your body's cholesterol.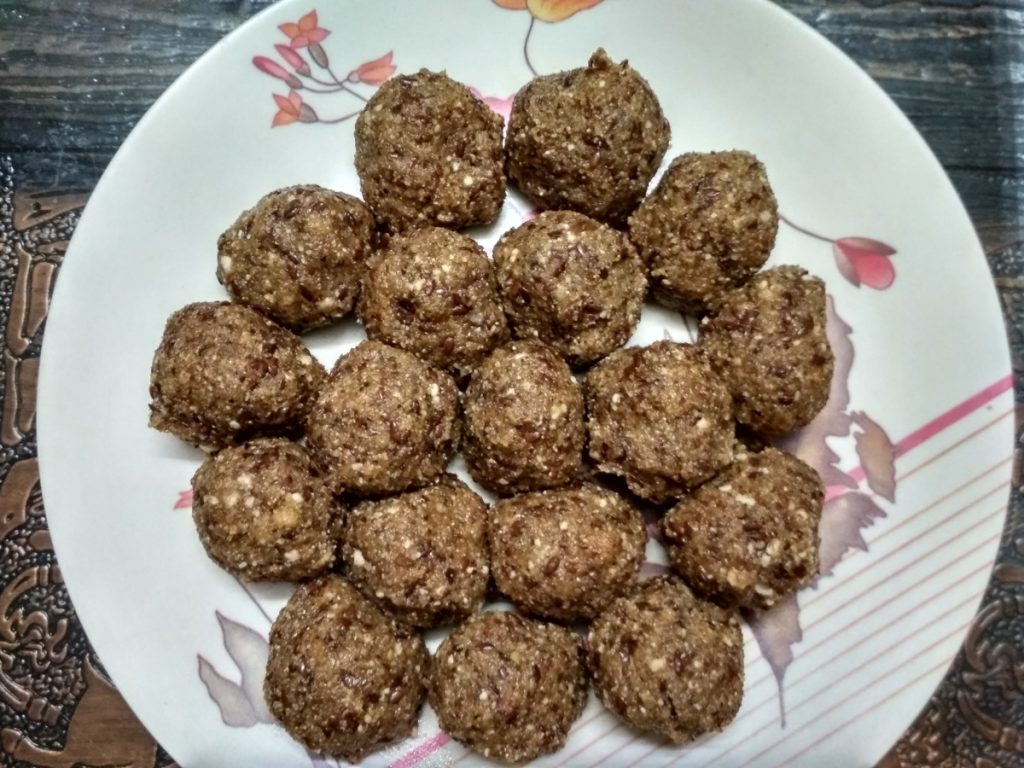 Here, Let you know that how to make Alsi Ladoo. What Ingredients need to make Alsi Ladoo. Now, we will know the Alsi Ladoo Recipe.
Ingredients of Alsi Ladoo Recipe:
• Flex seed (Alsi)- 2 cup
• Wheat flour (Atta)– 2 cup
• Semolina (Suji)-1 cup
• Besan – 1 cup
• Ghee-1/2 kg
• Sugar (Khaand)- 2 cups..(Khaand is better than sugar)
• Dry Coconut – 1 cup
• Walnut -4 Table Spoon
• Dry Ginger – 1 Tablespoon
• Gum – 4 Tablespoons
• Almond-4 Table Spoon
• Cashews – 4 Tablespoons
• Raisins – 2 to 3 tablespoon
• Cardamom – 7 to 8
Method – How To Make Flax Seeds Ladoo – Alsi Ladoo Recipe:
First of all, Grind or chop the Almond, Cashew nuts, Dry Coconut, Walnut and put aside until you roast other material.
Put Flax Seeds in the plate and thoroughly clean it.
Heat the pan and Roast the flaxseed in 1 tablespoon ghee till 5 to 7 minutes. Take out roasted flaxseeds in the plate and cool it, and after that grind it in the mixer.
Add 1 tablespoon of ghee in the kadhai and mix the semolina and stir it continuously and fry until light brown. Put the roasted semolina in a plate and keep it aside.
Roast Besan (Gram flour) and (Atta) Wheat Flour separately until light brown. Keep it aside roasted flour and let it a little bit cool.
Put the remaining ghee in a kadhai and heat it lightly. Add little gum to it and fry it on low flame till flowering. Take out the whole gum and grind it with the help of the bowl.
Mix well all the ingredients and make laddoos.
Best Time for Eating Ladoo:
Morning time is the best time to eat 1 ladoo with milk. It should be your breakfast everyday. We need healthy breakfast to make healthy. Alsi Ladoo contains rich in Omega-3, fatty acids, fiber, vitamin, and lots of minerals caused including a good source of nuts and ingredients.
Know Other Healthies Breakfast:
Conclusion:
Alsi is one of the healthiest food in the world. As we know, how much important is our breakfast to get energetic for the whole day? Our breakfast should be healthy. Be healthy, Be Fit and Be happy. Good health is a secret of happiness. So guys! take care your health in the winter season.
Happy Winters!!
Thanks for reading my blog!!
Summary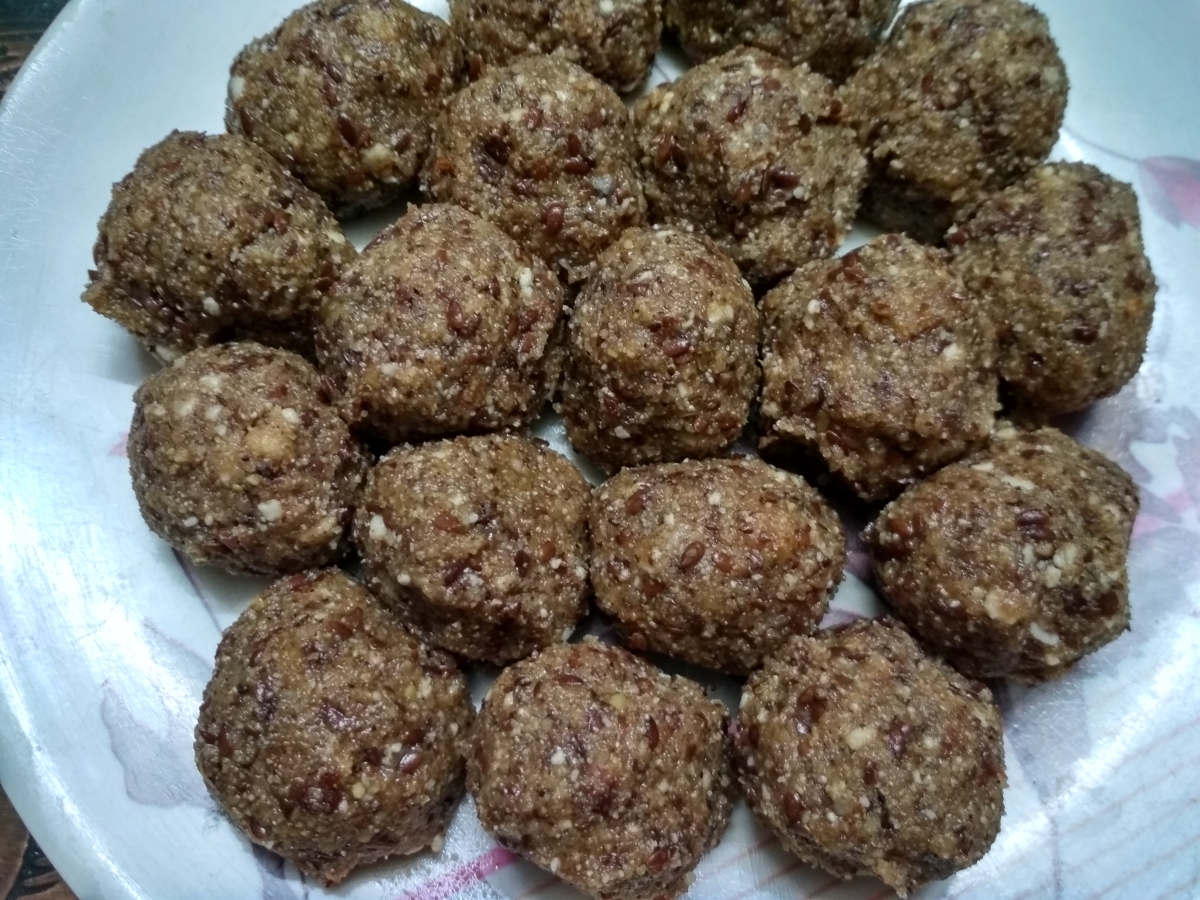 Recipe Name
Author Name
Published On
Preparation Time
Cook Time
Total Time
Average Rating
Based on 3 Review(s)